Kamesh Kuchimanchi is a Regulatory Affairs and Oncology professional who supports the advancement of cancer research and life-saving healthcare developments.
Career in Regulatory Affairs & Oncology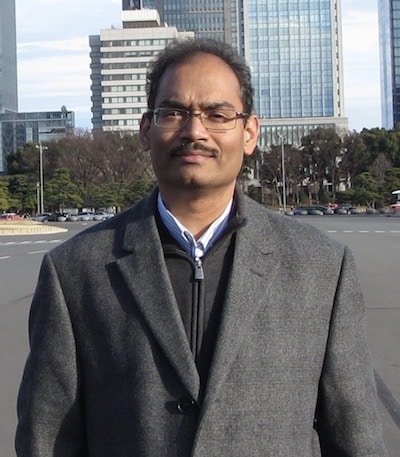 Since 2018, Kamesh Kuchimanchi has represented Boston Biomedical Inc.'s Sumitomo Dainippon Global Oncology Unit as an Executive Director.  Through this role, Kuchimanchi executed complex study design changes with the FDA (CDER) for pivotal phase 3 study on colorectal cancer indication.  He has also provided regulatory leadership and strategic guidance that led to successful CDRH engagement on companion diagnostic strategy, as application to the CRC indication.  As a representative of his department and team, Kuchimanchi leads advertising and promotional efforts regarding external presentations, scientific congress materials and the distribution of press releases. 
Kamesh Kuchimanchi's efforts have achieved great acclaim within his industry.  Over the past two decades, he has received seven different awards and recognitions.  Kuchimanchi has also pushed for life-saving drug approvals. He hopes to inspire positive and disruptive change within the world of medicine, as applicable to oncology.
Charity & Nonprofit Work

Even in his personal life, Kamesh Kuchimanchi strives to make a difference in the lives of individuals battling cancer and other illnesses.  In his view, patients do not need to be plagued by the concerns of afford healthcare. That's why he directly supports charities and nonprofit organizations that aim to aid patients through financial and emotional support.  In recent years, Kuchimanchi and his family have supported the efforts of the United Nations Children's Fund (UNICEF), The Dragonfly Foundation and Alex's Lemonade Stand.
Moving forward, Kamesh Kuchimanchi hopes to work directly with organizations that directly correlate with his professional work.  As a regulatory affairs professional, Kuchimanchi is dedicated to providing cancer patients with life-changing medications and treatments.  In the future, he hopes to connect with initiatives that focus on large scale public health matters.